Do you have an indescribable passion for your Abarth? We understand you...
Ravé Works is a young company motivated to create quality products to turn your car into a unique and exclusive machine.
We create the pieces of your dreams. We manufacture each piece individually for you, attending to your tastes and needs.
Rave Works offers you endless customization options to apply to your pieces, the limit is up to you!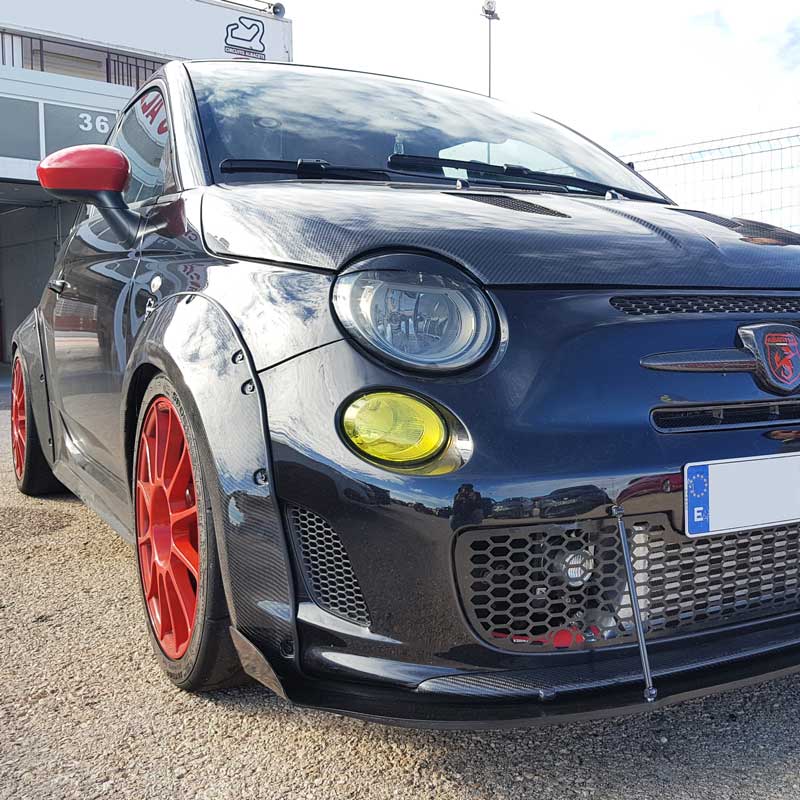 Ok, let's start
to see options!
Choose your parts carbon!
The fastest to install and that will totally change your aesthetics
Manufactured and adjusted parts to mount on the original part
Assembly using double-sided tape for maximum adhesion and respectful with the original vehicle paint
Real structural composite artwork that replaces your vehicle's original part
Union taking advantage of the original fixings of the vehicle
Well, you have known us,
visit our products!